Our students' testimonials
Here is what our students have to say about their experience studying with Spanish Express. Read and listen to their testimonials to have an insight into what our lessons, courses and programmes are really like. Don't miss your chance to study with us!

I first approached Spanish Express 2 years ago. I had some experience in Spanish and wanted to continue, and in just 1 year I went from broken Spanish to advanced Spanish. I passed the B2 DELE in July 2018 after just 11 months of classes and am now preparing to move to Madrid for a 1-year work placement.
Learning Spanish has been challenging, but it has opened up so many doors for me and helped me to build my confidence. I cannot thank Mónica enough for her support as a teacher and a friend.
Tiffany Evripidou – Student,

University of East Anglia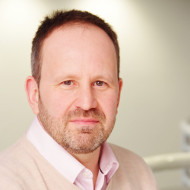 The expert tuition from the Spanish Express teachers and examiners ensured that I was fully prepared and able to attain the top grade in my GCSE exam in 2018. Since then my Spanish has gone from strength to strength. I am now preparing for the DELE B1 exam in November 2019.
The teachers have tailored the one-to- one programme to suit my ability, which has enabled me to advance my learning at a faster pace. Thank you to Mónica and the team at Spanish Express.
Nicholas Smith – Chartered surveyor,

at JBA

It has been a pleasure learning and improving my Spanish listening, speaking and writing skills with a Native Spaniard at Spanish Express. The lessons have not only advanced my learning of the language but also my understanding and knowledge of Spanish culture and history.
My abilities and confidence have increased immensely, and I am very grateful to Pilar for her patience and encouraging style of teaching. Long may my learning journey with Spanish Express continue.
Wilma Mills – A stay-at-home parent

I have been studying with Mónica for about two years and I have gone from not being able to speak at all, to now being able to hold conversations to a decent standard. My reading, writing and listening has also gone from a very basic level to a level where I am now able to read interesting books, listen to music in Spanish and am able to write my own stories in Spanish too.
I passed my GCSE last year at the age of 29 with an A* thanks to Spanish Express and I am planning to take more exams next year with the aim of speaking the language near enough fluently in a couple of years time. Mónica's approach to teaching is fantastic, she is friendly, intelligent, extremely enthusiastic, the lessons are always fun and I therefore cannot recommend learning with Spanish Express and Mónica enough as it has certainly changed my life for the better.
Matt Webb – Senior Technician at Capsicum Re
Edexcel Spanish IGCSE and DELE student

Spanish DELE student