Behind every great success story, there is usually a great team, and our team is no exception. In an increasingly competitive world, success is all-important, and to achieve this, you need to use all the tools you can. We, at Spanish Express, are here to ensure that your goals are achieved and your needs are fulfilled.
Our strength lies in the merits of each one of our team members, who are carefully selected, according to their area of expertise and their ability to help you reach your targets. Working closely with one another and with our clients, we are committed to helping you achieve the success you deserve. For this reason, we insist that each team member meets, where appropriate, these minimum requirements:
Native of the language in question
A completed DBS check
Hold a degree in teaching or translating
Knowledge of marketing, web design, and audiovisual content
Minimum 5 years experience
Commitment
Flexibility
Reliability
Passion
Most of our teachers are also examiners for Edexcel , AQA, DELE and SIELE. Moreover, most of our translators are members of the Institute of linguists and the Institute of Translation and interpreting.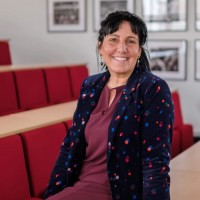 Mónica Romero – Spanish Teacher, Translator and Teacher Trainer
Professional Spanish Tutor and a Certified Translator English/ Spanish with many years of experience in teaching business professionals and private individuals on all aspects of Spanish, including seminars in the all-important field of cultural awareness.
Mónica is skilled at working in three languages (Spanish, Catalan & English). Her linguistic abilities also lend themselves perfectly to facilitating effective communication with consideration for individual cultural differences. Her skills include the management of multicultural teams in an office environment and extensive knowledge and experience in international business, particularly within the fields of education and travel & tourism. Mónica has also gained valuable experience in Interpreting and Voice-over.
Mónica worked in managerial positions for several companies both in Spain and in the UK before setting up her own business in 2000. Mónica teaches in both Ipswich and London.
Pilar Martínez – Spanish Teacher
Pilar was born in Alicante and has a degree of Pedagogy from the University of Valencia and a Master´s in Speech Therapy from the University of Barcelona. Pilar has excellent experience in teaching and working in education. She worked as director and teacher in Leonardo da Vinci Academy in Valencia, Spain for twelve years, where she taught Spanish Language and Literature. She has obtained a Certificate as Teacher Specialist Subject Training for Spanish from Comberton Village College in Cambridge. Pilar has in excess of fifteen years of experience in Education and she has been working as Spanish Teacher in England since 2017. She teaches one-to-one and groups of GCSE and A Level. Currently, Pilar is the coordinator of the Spanish Immersion Programmes which organise structured advanced Spanish Language learning in Spain.
Pilar is currently working in our Ipswich-based centre, and is the Coordinator of the "Study in your Teacher's Home" Course we offer to our clients.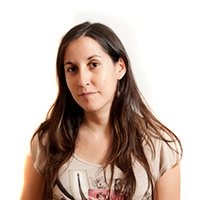 Laura Rodríguez – Spanish Teacher and Teacher Trainer
Laura is a qualified and experienced linguist, speaking 5 different languages, and is a native speaker of Spanish and Catalan. She has studied Literature at the University of Barcelona and Hispanic Philology at the University of Barcelona also.
Laura has a long experience of teaching, having worked in education since 2006. She has also been a teacher trainer for Calamo&Cran in Barcelona. Alongside this, Laura has experience in translation. She is the Coordinator for Spanish Courses in London for Spanish Express.
Gema Sánchez Benítez
Gema lives between England and Spain, so she can enjoy the best of both worlds. She has been involved in the teaching of Spanish for many years. She has worked as a Spanish lecturer in China and India, but over the last six years, she has focused on teaching online, by video conference for Spanish Express and other online platforms.
Gema is also very much involved in creating Spanish teaching materials, which involves identifying the vocabulary, expressions, and grammar that arise in the lessons, so that they can be more useful to students. Some expressions are used more often than others are and in Spanish Express, we want to focus on Spanish as it is really spoken by Spanish speakers, not on the contrived language featured in textbooks.
Rocío Monserrat Perotti – Translator & Interpreter
Rocío is Argentinian and she is a certified English-into-Spanish translator and interpreter. She graduated from the well- known School of Languages (National University of Cordoba), Argentina, in 2017, and has worked as a freelance translator for national and international companies for over three years now. Following her academic studies, she did a postgraduate course on simultaneous interpretation in 2018 before moving to England in 2019. She has experience in the translation and correction of legal documents and marketing materials.
She has also worked as an English teacher in her home country, providing lessons for secondary school children and adults at private institutes, IT and Insurance companies. She currently works at Kensington Academy of English in London and as a freelance translator for Spanish Express.
She speaks Spanish, English and a bit of Portuguese and apart from being a linguist, she is also an LTA Tennis Coach.
Communications and Public Relations
Marcela Castellanos Steffens
Marcela studied Social Communication and Public Relations and has worked mainly with Content Management and in Audiovisual Production.
She has more than 15 years of progressive experience in the field of communications, in the design and implementation of communication plans, marketing and public relations, planification and production of institutional and academic events, brand launches and activations. She has worked in the field of project management of the publishing business and content strategies. She has inclination towards teamwork and possess excellent interpersonal relations, is open-minded, committed and proactive. She is also inclined and inspired by social causes.
Audiovisuals and Multimedia
Jara Duro Linares – Audiovisual technician and multimedia designer (www.jaraduro.com)
Jara is a freelance audiovisual technician and multimedia designer. She is a native speaker of Spanish and Catalan and has a B1 level of English. She has a University degree in Audiovisual Media (2015) from the Universitat Politècnica de Catalunya (UPC) and a Postgraduate Degree in Digital Editions from BAU (Barcelona School of Design). She has also knowledge in website analytics and digital marketing.
She has worked in the Department of Translation and Interpretation of the Autonomous University of Barcelona (UAB) as a Research Support Technician. In this field, her tasks consisted of directing, filming and editing the explanatory videos of the different projects/experiments of the Transmedia Catalunya group, but also creating subtitles in various languages and including audio description to make them fully accessible. She also supported the research group working as a photographer, organising conferences and supporting with her work all the future PhDs of the group.
She has worked as a graphic designer in the documentary series "Hidden Biodiversity" (for the educational market in the United States), has prepared the ebook "Tiny Worlds" and the interactive digital publication "Awakening, a Closer Look to the Beginning of Life" and has worked as a photographer, editor and/or webmaster for some companies, including the BKH-AE, Amphos21 and Guspirus. She is currently managing the communication area of the Science-into- Images project (scienceintoimages.com).

Tushar Islam
Tushar currently works at David Game College Group. He has recently completed his degree in Marketing and Advertising from The University of Greenwich. He is also a prospective Master's student at Birkbeck, University of London.