Resources to improve your level of Spanish culture and language
At Spanish Express, we provide all our students with the best quality resources possible, and recommend additional texts which are vital for their progression in whatever course they choose. We also have some online resources which are a great way to practise your language skills, and test your level prior to beginning classes. We recommend that you test your level, especially if you would like to take an exam preparation course, so that we can tailor your experience with us to suit your level of Spanish.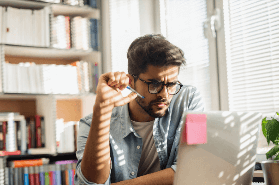 In London we offer a variety of Evening Courses to help our students make the most of learning Spanish outside of the working day. Our central location in Aldgate is easily accessible from any location. Principally we offer 3 courses in the evening, designed with different goals in mind. The General Spanish Course is for those looking to learn Spanish at their own pace. The evening DELE Course is designed to prepare students for the corresponding exam. The Evening Business Course is tailored to those looking to learn Spanish through business jargon and vocabulary. Groups are capped at 12 students, therefore classes are still personal and engaging.
How well do you know Spain? What aspects of the culture attract you most? Paella, flamenco, chorizo… Spain is famous for many things, but its rich and complex culture is full of surprises that even leave us Spaniards amazed. Think you know it all? Have some fun and take our culture quiz!
Here you can find information about each service that we offer, including module outlines, timetables, location and in some cases, fees. Each brochure is an example of what you can expect on our courses, and includes the general information. If you would like more information about a course and your question is not answered by the details in the brochure, then do not hesitate to contact us.