Established in 2003, Spanish Express has grown into a team of linguists who have been involved in Spanish language services for many years. Now offering Spanish courses in London and Suffolk. Spanish Express is proud to have all native Spanish speaking professional teachers & translators and a long list of satisfied clients.
The Kids' Club at Spanish Express provides Spanish lessons for children over 4 years old, with a variety of multisensory activities adapted to each age group. All lessons are designed with fun in mind!
Spanish Training by Skype is both the perfect alternative and the perfect complement to traditional face-to-face lessons. Learn Spanish from the comfort of your own sofa, and at your own pace.
Spanish Express evening courses are a fun way to learn Spanish while you study or work. Lessons that are focused on oral communication but don't forget grammar, vocabulary and pronunciation.
All Spanish courses
Want more course options to choose the one that suits you best?

Spanish Express provides different Spanish courses in London for both companies and people: individual and group lessons, business and cultural seminars and translation services.
Spanish Express offers a full range of services in Spanish tailored to the needs of any company: individual and group tuitions, translation services, business and cultural seminars…
At Spanish Express they select for you the best Spanish schools in some Latin American countries so that you can be sure of learning Spanish during your international stay.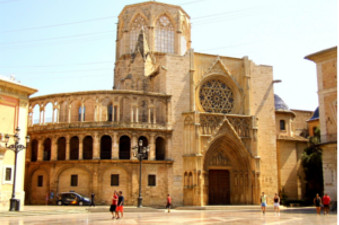 Spanish Express brings to you a unique, tailor-made Immersion Experience in Valencia. A course that will allow you not only to learn Spanish in Spain but also to get to know one of the most beautiful cities in this country.
Spanish Express en colaboración con Cálamo & Cran, desarrolla un proyecto de formación de profesores de español en Londres.
At Spanish Express we select the best Spanish schools in Spain for you. Our Spanish courses are offered all over Spain by our accredited and trusted partners.
Don't just take our word for it…
Since it was founded in 2003, Spanish Express has been very fortunate to have clients from a wide variety of sectors, which has enabled us to grow and specialise alongside our clients according to their Spanish needs.