Are you terrified of taking a Spanish speaking exam, whether it is GCSE, A level, DELE or SIELE? Do you have pesky "what ifs" floating in your mind before every Spanish business meeting? Have you been studying Spanish for quite a while but are still struggling in conversations with Spanish native speakers? Do you still need to use subtitles when watching Spanish films or Netflix TV series?
Please check our featured Spanish academic courses!
Would you like to hear what our students are saying?
Edexcel Spanish A level student

Edexcel Spanish IGCSE and DELE student

Please feel free to browse other Spanish featured courses!
A word from our students…
Tiffany University student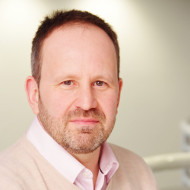 Do you get lost in translation? Do nothing!
In 2009, HSBC bank had to launch a $10 million rebranding campaign to repair the damage done when its catchphrase "Assume Nothing" was mistranslated as "Do Nothing" in various countries.
Don't just take our word for it…
Since it was founded in 2003, Spanish Express has been very fortunate to have clients from a wide variety of sectors, which has enabled us to grow and specialise alongside our clients according to their Spanish needs.