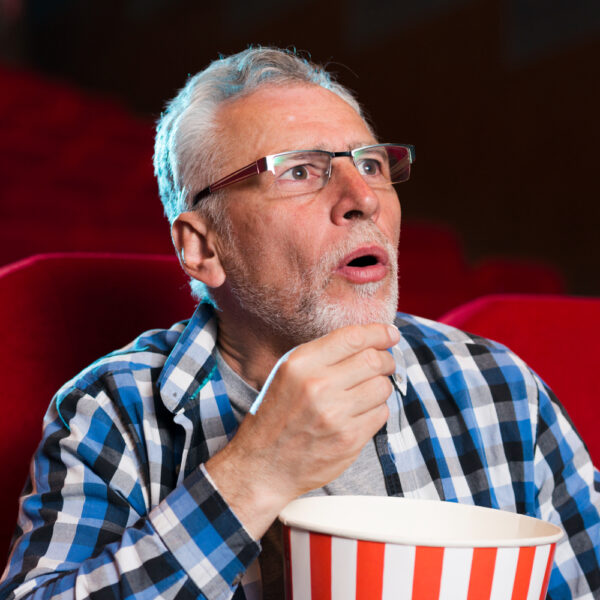 Spanish Film & Literature Workshops: Las 13 rosas (13 Roses)
Ready to learn Spanish while enjoying Hispanic cinema? 😍 
There are various resources to improve your Spanish, and film and literature are one of these.  
That's why at Spanish Express, we help you choose the correct titles. In fact, after arduous research, we've chosen them all for you! 🙌 
Yes, we are talking about our Spanish Film & Literature Workshops. In these workshops, we present you with Hispanic works that will take you deep into the culture behind the language and, of course, will help you with improving your Spanish language skills.  
Las 13 rosas (13 Roses) is one of the more than 20 works we have available, and today we will tell you a little about this movie.  
Ready to learn about this story? Let's get started! 💃 
Las 13 rosas (13 Roses)
The plot of Las 13 rosas (13 Roses) takes place in Spain during the final moments of the civil war and extends until the middle of Francoism, known as the post-war period. 
During these events, citizens experienced a terrible situation of repression under nationalists. Anyone with a republican stance was brutally persecuted.  
Amid this political and social chaos, we discover the story of 13 young women who seek to change these terrible living conditions.
These women, despite the situation, enjoyed the little tranquillity they had at times; within these spaces, they found common ground for their interests. Equality of thought and the desire to live without an oppressive regime brought them together, all in the name of justice and freedom. 
As time went by, the crisis in Spain worsened, bringing with it a shortage of food and essential services. Naturally, this threatened people's well-being, leaving malnourished children and families in extreme poverty.  
These events inspired these women to take a decisive step in the struggle for civil rights.  
The work of these 13 women became well known, which resulted in their persecution by the nationalists.  
This unjustified harassment ended a month before the war came to an end, as they were all blamed for the death of a Francoist. Finally, after harsh interrogations, they were sentenced to death.  
However, their social struggle was not forgotten, with everyone now learning about the facts and their courageous story.  
"I die for a cause that I believe is just. Tell my mother that I am innocent."- Las 13 rosas (13 Roses). 
Las 13 rosas (13 Roses) is a film that recalls the actual horrors of war, aptly conveying the harrowing story of these women. 
Despite the difficulty of recounting these events, the portrayal of the repression experienced by Spaniards during that period manages to be presented accurately, putting the viewer in the shoes of the protagonists and their suffering. 
Without a doubt, this is a film you should add to your list if you want to learn more about Spain's history and the country's critical cultural aspects.  
Emilio Martínez-Lázaro Torre 
This famous director was born in Madrid, Spain, in 1945. He was a screenwriter, producer, and film director. He sought to be involved in all the essential areas of filmmaking. 
His beginnings were not linked to cinema, as he studied industrial engineering after leaving a Jesuit school. However, halfway through his college career, he decided to drop out and pursue his dream of a film career.  
However, his first approach to film making was as a spectator since making a name for himself as a film critic in two important magazines in Spain. 
He later decided to reverse roles and experienced his first time as a director in a short film called Aspavientos. That first piece awakened a hidden passion in Emilio, and he began to co-direct films with directors such as Jaime Chaverri and José María Valles.  
His experience working with big names in film led him to train his first feature film called Las palabras de Max. At the Berlin Film Festival, it won him his first major award, a Golden Bear.  
Emilio also tried his luck on the small screen and collaborated in television series such as Los episodios and Todo va mal, among others. Lulú de noche was his remarkable return to cinema, working with Antonio Resines and Imanol Arias.  
After several vital titles he released in the 90s, Las 13 rosas (13 Roses) marked his success in history. Once in the cinema, the film swept awards, achieving 14 nominations for the Goya Awards.  
Later, in 2014, he stole viewers' attention again with the film Ocho apellidos vascos and its sequel a year later, Ocho apellidos catalanes.   
Currently, the director returned to television series, Supernormal being the last one he worked on in 2020. However, he remains a strong figure in the Spanish film industry.  
Show us what you learned by completing this activity
Would you like to prepare for the Pearson Edexcel Spanish A-Level exam with us?
Spanish Express offers different Spanish A-Level programmes for adolescents and adults as part of our language tuition services.
We provide an online learning experience for students across the globe with our Spanish A-Level Private Tuition.
You can prepare for the Pearson Edexcel Spanish A level with us and take the exam for the Pearson Edexcel Level 3 Advanced GCE in Spanish in our London exam centre!
On the other side, our Spanish Express' Spanish film & literature Ultimate Workshops can be offered to individual students and Sixth Form Colleges, where a single or a series of bespoke workshops can be organised for an A-Level group.
With these workshops, you will be very well prepared and ready to take the Pearson Edexcel Paper 2: Written response to works and translation in Spanish.
Please contact us for a free consultation whether you need help with Spanish individual private tuition, the Spanish academic year programme, or simply general information about Spanish Film & Literature workshops or the Spanish Homestay Immersion Programmes in Spain.
Get to know many more Hispanic works with Spanish Express!  
Did you like this review? This is just a taste of everything you'll learn in our Spanish Film & Literature Workshops. 💃 
Enter this section of our website and get to know all the available works for you. 👀 
From fantasy, such as Pan's Labyrinth, dramas such as The Official Story, to literary classics such as No One Writes to The Colonel. 
We cover a range of topics so that you have a wide choice.  
Join our sessions – we'll be waiting for you! 🎉 
Ginnette Di Damaso
Spanish Express Blogger