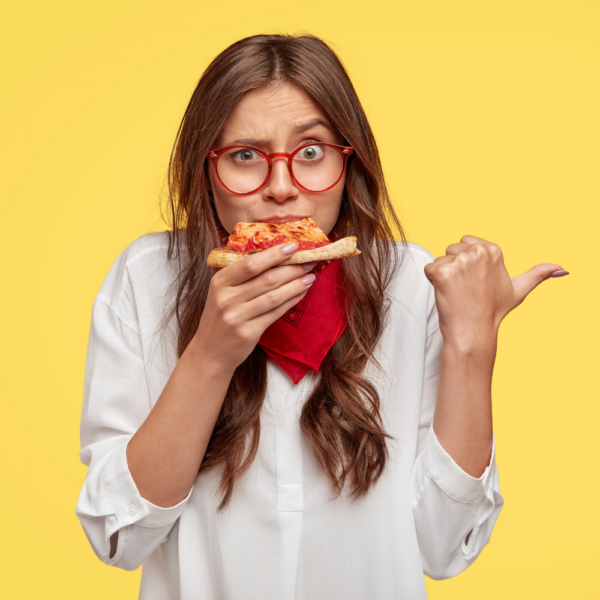 Spanish food: where do the most famous Hispanic dishes come from?
If you're on your way to learning Spanish, you've probably typed "Spanish food" into Google a few times. We don't blame you! Food is perhaps one of the biggest attractions when getting involved with a new language and its culture.  
However, there are chances that your research has left you with more questions than answers, and the truth is… we don't blame you for that either. 
Spanish and Latin American cuisine tends to choose some pretty curious names to give their dishes.  
So, if you've been confused by the many Russian, French, and even Roman names, Spanish Express is here to help you solve your doubts.  
Take advantage of this opportunity to acquire new vocabulary and a better understanding of Spanish food. You may even be encouraged to make one of these delicious dishes. Get to know the most important recipes in the Hispanic region and find out why they have such particular names. 
Let the feast begin!  
Hispanic dishes and their origins 
If you hear Russian salad (ensaladilla rusa) it is normal to think that it comes from Russia. The same will happen if you come across the name French omelette (tortilla francesa). Wouldn't it obviously come from the capital of fashion, France?  
Well… the reality is it's not quite like that.  
It turns out that many of these names have been imposed on different Spanish-speaking countries. Even when the dish does not necessarily come from those countries to which its name refers.  
This can become confusing when studying Spanish food, since ordering a Russian salad (ensaladilla rusa) in Spain will not be the same as ordering it in Venezuela or Russia.
Despite this, it is not something that can be easily fixed, but  hopefully the information below will aid you in understanding better:  
Russian salad (ensaladilla rusa)

Let's start by clarifying that the name of this dish was not invented in Mother Russia. In fact, in Russia, they call it "Olivier salad" (ensalada Olivier), because it was a dish created by a French-Belgian chef named Lucien Olivier.  
Although it was later discovered that the salad had more Italian origins, the Russians kept the name, and the memo did not reach the rest of the planet.  
In Spain, we refer to this dish as "ensaladilla rusa", while in other Latin American countries it can vary from Russian salad (ensalada rusa), potato salad (ensalada de papas), to chicken salad (ensalada de gallina). This is because countries such as Venezuela and Colombia added chicken to the recipe.  
Cuban-style rice (arroz a la cubana)

This name seemed infallible since rice and Cuba always go hand in hand. Where else could this dish be from?  
Well, it actually originates from Santander, Spain. Or at least that's where this fusion of Central American cultures was first recorded.  
Apparently, the origin of this dish dates back to the return of the Indians. When they returned from the Caribbean, they wanted to imitate the delicious dishes of Caribbean culture, and so they came up with the famous Cuban-style rice (arroz a la cubana).  
It is neither from Cuba, nor from any other Caribbean country, but it does represent a fusion of the tastiest dishes from the area.  
Pasta Bolognese (pasta boloñesa)

Not even the Italians, with their well-known dislike for altering recipes, were spared from falling into gastronomic misinformation.  
Apparently, this dish, known worldwide as Italian, comes from none other than the United States. It turns out that it became popular at the end of World War II, and was supposedly taken from Naples.  
Some have claimed that the dish was common in the peasant communities of this region of Italy. However, it had neither the same name nor similar ingredients, as it was influenced by North American tastes and adapted over time to world preferences.  
Knowing this, it is best to save yourself the misunderstanding, and not mention this pasta when visiting Italy.  
French omelette (tortilla francesa)

The ancestral origins of the French omelet seem to have been in Asia, and then it took an imperial turn and was recorded again in Rome. Yet little is known if it ever touched French territories, thus generating questions about the name by which it is known worldwide. 
Some myths place the origin of the name in Spain because, at one point in history, the common Spanish tortilla had to be made without potatoes due to the austerity experienced during the Independence War. This shortage was related to France, and thus the name of the French omelette (tortilla francesa) was born.  
But there are also other theories, such as that the name came from the UK or during the boom of French food throughout Europe, meaning that the French omelette was invented to show the sophistication of France.  
The truth is that despite being universally known as such, its origin is found in many countries, apart from France.  
Roman-style breaded squid (calamares a la romana)  

Of course, we could not leave out the most famous dish in Spain, the Roman-style squid (calamares a la romana).  
These can be easily found in a bar accompanied by tapas and drinks. A Spanish classic, but with origins far from where its name indicates.  
According to several popular myths, the Roman squid was coined in Japan. Yes, quite far from Rome, isn't it? 
It turns out that in the 16th century, some Jesuit missionaries from Portugal traveled to Japan to spread their faith. However, the Japanese decided to keep another custom that had nothing to do with their religion.  
The Jesuits adopted the Romans' style of cooking food, breading. The Japanese took this method and called it "tempura", but it was also known as the Roman breading style, the name traveled around the world and ended up on our plate when sharing an outing with friends. Incredible, isn't it? 
Learn more about Spanish food with Spanish Express!  
Did you miss us? Don't worry because we are back with many exciting surprises.  
The new look of Spanish Express also brings a renovation in the Spanish courses we have available.  
So, if these delicious dishes weren't enough to satisfy your hunger for knowledge, we offer various Spanish courses to help you learn more about Spanish food and everything related to the language.
The best thing is that now you can do it online from the comfort of your own home! 
Take a look at the Spanish Online Platform specially designed for your comfort and learning. There you can find two ways to study Spanish, Online Blended Learning and Online Independent Learning. 
Find the method that best suits your lifestyle and start your language training with us. 
Ginnette Di Damaso
Spanish Express blogger