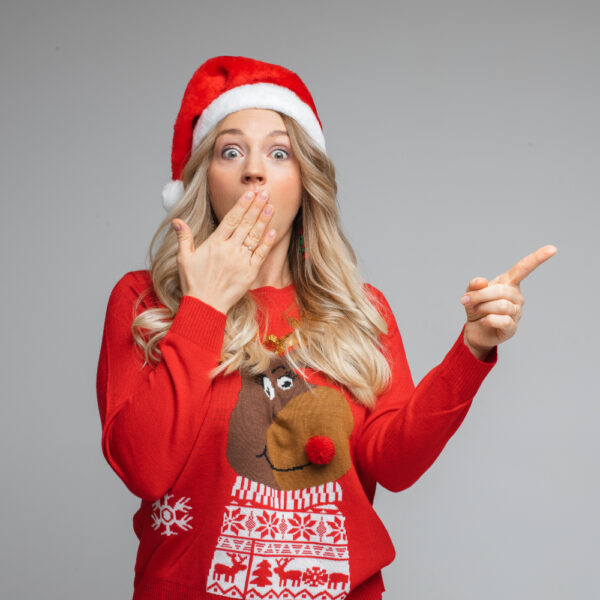 Christmas in Spain and Latin America: how is it celebrated?
One of the most beautiful times of the year has arrived! And, as with every important event, this celebration brings with it special customs that vary from country to country. 
If you are studying Spanish and are interested in Hispanic culture, you cannot leave out the Christmas celebrations of the Spanish-speaking countries from your studies. 
Undoubtedly, Christmas in Spain and Latin America is a date honored in style, with a variety of traditions that is sure to impress you. 
With us, you can learn about the most fascinating celebrations and the fusion of cultures that unites a variety of nations.  
Put on your Christmas hat and join us on this cultural journey!
Christmas in Spain and Latin America
North America 
We will begin our Christmas journey in Mexico, where the celebration starts on December 16 with the 9 posadas. This is a countdown that marks the first day of Mary's search for a place to give birth to Jesus. 
From December 16 through to December 25, the posadas festivities are celebrated. Families take turns hosting parties as the days go by. Large processions are held, the famous 7-pointed piñata is broken and candles are lit to pray for prosperity. 

Once the count is finished, a big dinner is held with traditional dishes of the season. That night is known as Nochebuena. 
In some parts of northern Mexico, Santa Claus brings gifts on the 25th. However, in southern regions, they usually wait until Epifanía, which is celebrated on the same day as the arrival of the Three Wise Men, January 6th. 

Christmas decor varies from nativity scenes depicting the birth of Jesus to the gaily decorated Christmas tree. 
In general, it is a family celebration where the religious factor predominates, a recurrent theme throughout the Hispanic culture. 
Central America and the Caribbean 
Similarly to Mexico; Costa Rica, Guatemala, Panama and Nicaragua also celebrate las posadas. 
The difference here is that there are only two big parties, one on December 16th to celebrate the beginning and the other on December 25 to celebrate the end of las posadas. 
Besides, while there is a great display of Christmas decorations in every house within Panama, Guatemala instead celebrates the burning of the devil; A piñata in the shape of a devil is incinerated at Christmas as a symbol of destruction of evil. 

Nicaragua, El Salvador, and the rest of the Central American countries share almost the same customs. Christmas decorations range from nativity scenes with the holy family to Christmas trees and Santa Claus figures. 
Families gather on December 25th, and children wake up with presents under the tree. The night closes with fireworks and a big dinner with traditional food from the countries. 

Undoubtedly, these are celebrations that preserve a religious side but do not leave behind the fun of Christmas in Spain and Latin America. 
South America 
In the Southern Hemisphere, the celebrations are quite similar to each other. Christmas celebrations begin with decorations in early December. 
Arrangements of Santa Claus, reindeer, and elves can easily be found. The predominant colors are usually red, green, and gold. Christmas trees are a must, and ornaments fill them until it is difficult to see their branches. 

Of course, this decoration is combined with religion. In many of these countries, large nativity scenes can be found next to the tree. 
In fact, in Colombia and Venezuela, some people dedicate themselves to making nativity scenes that occupy the entire patio of their homes. They frequently appear on newscasts due to this custom. 
On the 24th, families get together and share the traditional food of the season. Fireworks are the order of the day and there is always a mass, which is attended by those who practice the Catholic religion. 

The diverse celebrations of Christmas in Spain and Latin America are overwhelming, but above all, moving and very special.
Spain
The Immaculate Conception opens the celebration of Christmas in Spain on December 8th. This day is marked as a holiday, and people usually gather with relatives or attend mass.
Another important day of the Christmas celebration in Spain is El Gordo. This event encompasses the culmination of a special December lottery. It takes place on December 22nd, and the lucky winner is announced the same day, thus receiving the prize a few days before Christmas Eve. 

Christmas Eve arrives on December 24th… On this date, known in the country as Nochebuena, people gather at home to have dinner and share a very special night with family and other loved ones. Food and drink are the main protagonists of the evening.
After dinner,  those who are religious usually go to mass, and after it, people make a procession through the streets. This happens only in some cities. 
Finally, it is Christmas! On the morning of the 25th, the presents left by Santa Claus appear. Although some children receive gifts on the 25th, many waits for the Epifanía on January 6th, as in Mexico, when the Three Wise Men also arrive. It is customary to leave food for the Three Kings, the most magical day of the year!

As you can see, this union of traditions is an explosive presentation of culture. Christmas in Spain and Latin America confirms that, despite the differences in customs and distances between countries, sometimes the same language can bring many traditions together. 
Learn more about the Spanish language with Spanish Express! 
The new look of our website not only brought fun designs, but also a wide variety of new Spanish programs. 
If you want to learn more about Hispanic customs and experience a new culture firsthand, the Spanish Homestay Immersion is the perfect option for you. 
Check out our immersion program and come to Spain with us! 
Not only will you learn Spanish, but you will also get in touch with Spanish culture and get to know daily life in the most cosmopolitan regions of the country. All this is accompanied by your Spanish teacher to accelerate your learning of the language.
Just sign up, and we'll do the rest! 
In addition, you have more learning options in our Spanish Courses. Choose the one that best suits what you are looking for and give yourself the present of language this Christmas. 
What better way to start a new year than fulfilling a goal? Don't wait any longer and celebrate this festive season with us. 
We are waiting for you to celebrate together Christmas in Spain and Latin America!
Ginnette Di Damaso
Spanish Express Blogger