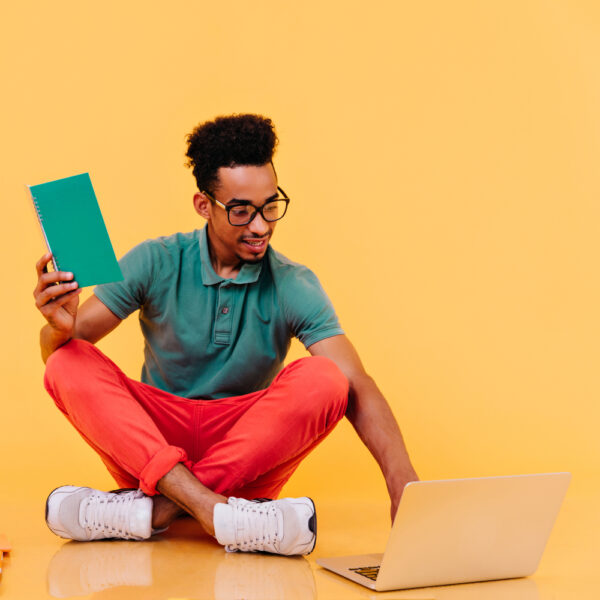 Spanish Online Platform: learn Spanish online at your own pace
Can you learn Spanish online? Yes, you can, and it is easier than you think.  
On many of the instances, we want to learn something new, but we don't have the time or availability to do it.  
Going to a language school or academy can take a lot of time out of your day; Between getting ready, transportation, travel expenses, among others, which is likely to prevent many students from starting your learning path.  
At Spanish Express, we are aware of this, and that is why we have decided to adapt and give you the solution to your hunger for knowledge.  
Now you can learn Spanish online with us through our Spanish Online Platform! 
This new addition to our academic system seeks to facilitate your learning, only needing the internet, a device (eg. tablet or computer) that allows you to access the platform, and a  desire to learn.  
Today we will give you a tour of the online courses that we have available on our online platform. This way you can choose the one most suitable for you and start learning a new language right away.  
Get to know the platform in depth!  
What is the Spanish Online Platform? 
Innovation is inevitable, even in education, and we have these seen important changes thanks to technology. At Spanish Express, we are moving forward with new methods of educating, and we have decided to incorporate the Spanish Online Platform into our services.  
This online Spanish platform gives you access to different approaches to studying Spanish. You will have the flexibility to learn at your own pace whenever best suits your daily routine.  
Some of the content you will have access to with our courses are: 
You will learn the interactive vocabulary necessary for everyday activities. 
You will learn how to participate in meetings in Spanish, how to debate and defend your point of view, as well as how to sell or promote products and services. 
The Spanish Express online Spanish platform includes lessons dedicated to improving your vocabulary and grammar. 
You will practice with multiple-choice questions, interactive activities, and other methods specially created to help you learn Spanish quickly.  
Each Spanish Express lesson subscription includes an online Spanish test that compares your level to the Common European Framework of Reference for Languages (CEFR). 
You will have access to daily news that is refreshed daily with activities focused on current videos and news articles.

All of this will be available to you, giving you all the resources in one place to study Spanish totally on your own or with extra help. Here we explain how: 
By being part of Online Blended Learning, you will not only have 24/7 access to all the academic material, but also the ability to attend a weekly online class accompanied by a designated teacher and other students.  
This option is excellent if you have spare time to attend the class. It will also help if you are a beginner and want to learn at a faster pace.  
Online Independent Learning 
As its name suggests, with this system you will take the reins of your own learning. Of course, we will be by your side guiding you throughout with all the Spanish material laid out, and you will always have access to the content, any day at any time of the day.  
It is the perfect method if you are short of time and only have a few hours a day to dedicate to your studies.  
Which method is best for me? 
There are a variety of approaches that can adapt to what you are looking for. If you have less time to dedicate to the study of Spanish, you should choose Online Independent Learning.  
On the other hand, if you want to learn at a faster pace and want to practice your progress in the language once a week with a teacher, Online Blended Learning will be your best ally.  
However, if you are not sure which one will work best for you according to your level of Spanish, you can take our Spanish Level Test. This quiz will give you a clearer idea of which level is most appropriate for you, making it easier for you to choose the right course.  
If you still have doubts, don't think twice and contact us. We can guide you through our programmes in a more personalized way!  
How do I enroll? 
If you already know which is the best program for you, then it's time to enroll!  
To do so, all you have to do is go to our Spanish Express Shop. There you will not only find our programs to learn Spanish online, but you will also have access to academic courses, official exams, and our special Spanish Homestay Immersion.  
Take a look at our options, who knows, maybe you will even end up visiting us in Barcelona or Mallorca to learn this beautiful language.  
Learn Spanish online with Spanish Express! 
We hope you are encouraged to start your journey in learning the language with our online Spanish platform. 
You choose the schedule, the method, and the most suitable dates for you, do not let any more time pass to meet your goals for the year. 
At Spanish Express, we are waiting for you
Ginnette Di Damaso
Spanish Express Blogger