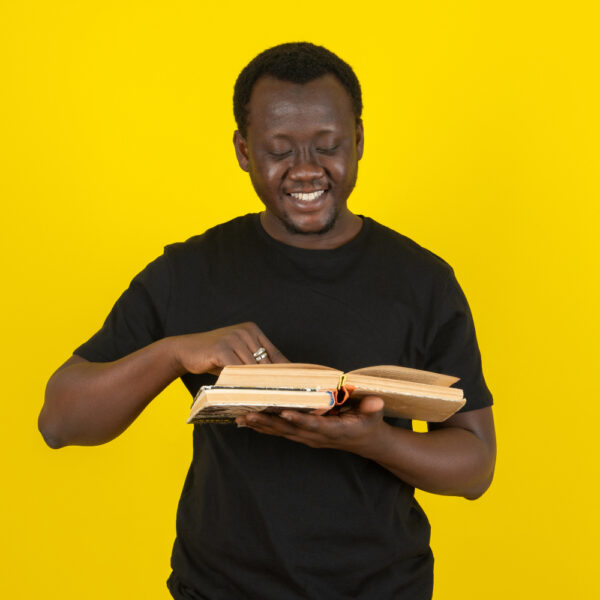 Spanish Film & Literature Workshops: Como agua para chocolate (Like water for chocolate)
It's time to combine your desire to learn Spanish with the best of Hispanic film and literature. To help you do so, Spanish Express presents Spanish Film & Literature Workshops. 
We now have available a series of workshops that will take you on a fun journey through Hispanic culture. In addition, they will help you improve your Spanish proficiency whilst learning to master the vocabulary related to literature and film.  
There are many works available for you to study with us in this workshop, but today we present Como agua para chocolate (Like water for chocolate), a Mexican novel that you can't leave out if you are learning Spanish. 
Ready to get to know it? We will now tell you all about it!   
Como agua para chocolate (Like Water for Chocolate)
The novel Como agua para chocolate (Like Water for Chocolate) was written by Laura Esquivel, a world-renowned Mexican writer. After finishing the book, it was published in 1989.  
Part of the plot revolves mainly around Tita, the main character. This woman is forced to give up her desire to live a romantic life since she must fulfil a long family tradition.  
Tita has the responsibility of taking care of her mother, and while doing so, she must remain single for an indeterminate amount of time. However, this does not prevent Tita from falling in love with Pedro, a love that will be marked by its forbidden nature and suffering. 
During this period, cooking becomes Tita's only consolation. Her dishes carry the seasoning and condiments of her feelings, making those who eat them change their mood, character and even behaviour, according to Tita's feelings that day.  
Somehow, Tita manages to express everything she is silent about through her food, transferring her most hidden desires and her need to be free.  
This story combines themes such as family tradition, feminine revolution, impossible love, and the great Mexican gastronomy. All of this is presented with a tinge of cruel reality and, of course, an unexpected fantasy that has fed the interest of multiple generations since its publication in 1989.  
The author's ability to fuse Tita's story almost seamlessly with traditional Mexican dishes is one of the book's most striking and impressive features.  
"It's a pity that at that time black holes in space had not been discovered, because then it would have been very easy for her to understand that she felt a black hole in the middle of her chest, through which an infinite cold was seeping in." – Like Water for Chocolate  
Laura Esquivel took the famous Mexican saying "como agua para chocolate" (like water for chocolate) for the name of the novel, a phrase used by Mexicans to express some kind of annoyance or anger towards a specific situation.  
This state is in keeping with the position in which the protagonist finds herself. Water hot enough to cook chocolate, at a temperature as high as Tita's frustrations.  
Likewise, the feminine revolution in the face of Mexican traditions that directly affect the women of the family is also seen throughout Tita's story. This character seeks to break the oppressive ties of many family traditions.  
The success of Como agua para chocolate  (Like Water for Chocolate) allowed the story to be taken to the big screen. In 1992, Alfonso Arau was in charge of making the film, the director made sure to respect the original story as much as possible and gave viewers a faithful fantasy representation of the novel.  
Once published, it was considered one of the most important films in Mexican culture. 
Laura Esquivel 
Renowned Mexican writer Laura Beatriz Esquivel Valdés, cut her name short and introduced herself to the world as Laura Esquivel. Mexico City was her home during her early years, as she was born in this location on September 30, 1950.
Esquivel developed as a writer and later also carved out a career as a politician in her country. She is best known internationally for her work Como agua para chocolate (Like Water for Chocolate), which to date has been translated into more than 30 languages.  
"Generally, we believe that love is something that the other person is going to give you. When, in reality, love is what I give, what I share. We are all loving energy and we realise this when we share it." – Laura Esquivel 
In general, Laura Esquivel's works are full of magical realism and through the protagonist presents the importance of self-improvement, the motivation to change and be the most real version of oneself.  
Other elements such as family, traditions and gastronomy are also recurrent in her narrative. The questioning of customs is present within his works, showing that liberation is only in reachafter the confrontation with them.  
Let's test your knowledge acquired here with this activity!
Would you like to prepare for the Pearson Edexcel Spanish A-Level exam with us?
Spanish Express offers different Spanish A-Level programmes for adolescents and adults as part of our language tuition services.
We provide an online learning experience for students across the globe with our Spanish A-Level Private Tuition.
You can prepare for the Pearson Edexcel Spanish A level with us and take the exam for the Pearson Edexcel Level 3 Advanced GCE in Spanish in our London exam centre!
On the other side, our Spanish Express' Spanish film & literature Ultimate Workshops can be offered to individual students and Sixth Form Colleges, where a single or a series of bespoke workshops can be organised for an A-Level group.
With these workshops, you will be very well prepared and ready to take the Pearson Edexcel Paper 2: Written response to works and translation in Spanish.
Please contact us for a free consultation whether you need help with Spanish individual private tuition, the Spanish academic year programme, or simply general information about Spanish Film & Literature workshops or the Spanish Homestay Immersion Programmes in Spain.
Ready to start the Como agua para chocolate workshop? 
Want to learn Spanish while getting to know great Hispanic works of literature and film? Then sign up for our Spanish Film & Literature Workshop now! 
By joining us in our film and literature workshops, you will not only be discovering Spanish through novels like Como agua para chocolate, but you will also have more than 20 other artworks available.  
From El laberinto del Fauno (Pan's Labyrinth) to La casa de Bernarda Alba (The House of Bernarda Alba), Spanish Express gives you a long list of options for you to choose the one that best suits your tastes and needs.   
Take advantage of this opportunity to unite the best of both worlds and immerse yourself in Spanish by getting to know the best that Hispanic culture has to offer in-depth.  
You will also acquire new tools to make reading and understanding work in Spanish much easier for you. Visit the Spanish Film & Literature Workshops section on our website to discover what this amazing workshop can bring to your knowledge and study of Spanish.  
Choose your favourite work, and let's start reading! 
Ginnette Di Damaso
Spanish Express Blogger