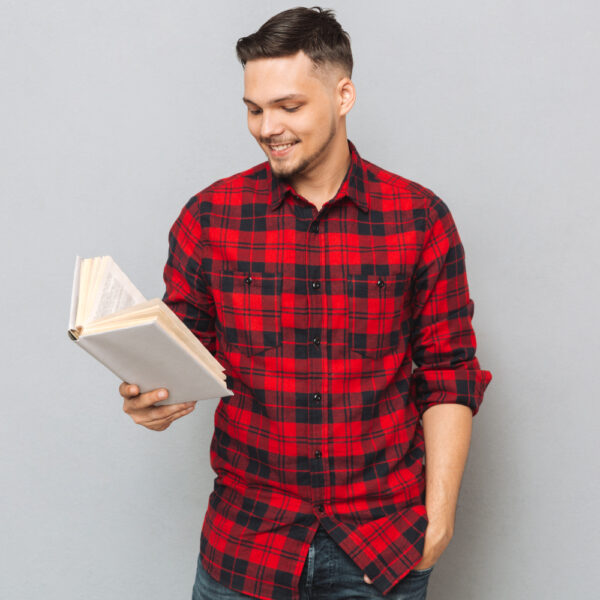 Spanish Film & Literature Workshops: Crónica de una muerte anunciada (Chronicle of a Death Foretold)
Art and languages are more connected than you might think.  
Being in contact with the literature 📚 and cinema 🎬 of the language you want to learn will be a key point in improving your knowledge of that language.  
If you are learning Spanish, your selection of literary works to use as support is almost infinite. Therefore, taking advantage of our Spanish Film & Literature Workshops will be perfect to choose the best ones. 
Do you know what the best part is? 👀 
At Spanish Express, we not only bring you a curated list of the best titles in literature, but we also help you study them in detail, enriching your knowledge of Spanish and Hispanic culture. 💃 
Get to know with us today Crónica de una muerte anunciada (Chronicle of a death foretold), one of the works available in our workshop.  
Immerse yourself in the world of Gabriel García Márquez and join us in this workshop.  
Let's get started! 🕺
Crónica de una muerte anunciada (Chronicle of a death foretold)
This short novel tells the story of the death of Santiago Nasar, who died at the hands of the Vicario brothers. Crónica de una muerte anunciada (Chronicle of a Death Foretold) was written by one of literature's most important authors, Gabriel García Márquez and was published in 1981.
The novel has a narrative that combines magical realism with a detective story. 
Márquez builds the story from the facts of a very famous crime in Colombia. Thanks to his well-known wit, he was able to take this news from the headlines and turn it into a chronicle that combines journalistic elements with his usual literary resources.  
"I was reluctant to admit that life would end up looking so much like bad literature" – Crónica de una muerte anunciada (Chronicle of a Death Foretold), Gabriel García Márquez 
Santiago Nasar was just a young man aged 21 who, although Colombian, was also of Arab descent. The young man was in charge of his father's hacienda, which he inherited after his father's death. He shared his home with his fiancée, Flora Miguel.  
Santiago's death occurs when he is accused by Ángela of having stolen her virginity. The woman gives him away when Bayardo San Román, after marrying her, assures that she is not a virgin and returns her to her family. 
The Vicario brothers, Ángela's siblings, decide to take matters into their own hands, thus killing Santiago Nasar.  

In addition to García Márquez's exceptional writing, this story attracted attention mainly because of its temporal break. This is because Márquez begins the novel by recounting the final events of the story, thus revealing Santiago Nasar's death only at the very beginning.  
On the other hand, the role of the narrator seems to switch from time to time, from a witness to the scene to an investigator with accurate facts. In this way, the reader is led to experience different points of view of this murder.  
An unmissable story, that in a few pages shows the author's genius and will give you direct access to a rich Hispanic vocabulary. 
Gabriel García Márquez 
The Colombian writer and journalist was born on 6 March 1927 in Aracataca, Colombia. Although he began his career as a journalist, he is known worldwide for his short stories and novels that made the world fall in love with him.  
Gabriel García Márquez also explored other avenues by writing his memoirs, reports, narrative non-fiction, criticism and even speeches. This led him to win the Nobel Prize for Literature in 1982.  
Despite being known by his full name, many of his author friends and close relatives called him "Gabo" or "Gabito", nicknames that were later also adopted by those who felt close to his literary works.  
"There is not a single line in any of my books that does not have its origin in a real event." – Gabriel García Márquez (One Hundred Years of Solitude)
Márquez's almost natural ability to mix the real events that took place in Colombia, and the South American continent, with myths and magical realism, allowed him to create unforgettable works. 
The author knew perfectly how to show reality without overwhelming the reader, making readers lose themselves in a magical world with every written line. 
His most famous work was Cien años de soledad (One Hundred Years of Solitude), an artwork that shows the influence of the Magical Realism movement on the author's work, in fact, it is known as one of the most representative books of this movement.  
Cien años de soledad (One Hundred Years of Solitude) had such a profound impact on Latin American literature that it is recorded as the work that brought the literary movement (Magical Realism) to Latin America, making Gabo one of its greatest representatives.  
The importance of Cien años de soledad (One Hundred Years of Solitude) was so great that the Royal Spanish Academy and the Association of Academies of the Spanish Language published a commemorative edition, giving it the status of one of the most influential books and classifying it as a classic.  
Other well-known works by Márquez include El amor en los tiempos del cólera, El coronel no tiene quien le escriba, Relato de un náufrago, Doce cuentos peregrinos, among others.  
On 17 April 2014, Gabriel García Márquez died in Mexico City of lymphatic cancer, which he had been suffering from for an undetermined period, as the news was not shared with the public until his death.  
Despite this, the author remained in history as the most influential Hispanic writer and his works continue to extend his legacy, which will be eternal. 
Let's test your knowledge, and complete this interactive activity
Would you like to prepare for the Pearson Edexcel Spanish A-Level exam with us?
Spanish Express offers different Spanish A-Level programmes for adolescents and adults as part of our language tuition services.
We provide an online learning experience for students across the globe with our Spanish A-Level Private Tuition.
You can prepare for the Pearson Edexcel Spanish A level with us and take the exam for the Pearson Edexcel Level 3 Advanced GCE in Spanish in our London exam centre!
On the other side, our Spanish Express' Spanish film & literature Ultimate Workshops can be offered to individual students and Sixth Form Colleges, where a single or a series of bespoke workshops can be organised for an A-Level group.
With these workshops, you will be very well prepared and ready to take the Pearson Edexcel Paper 2: Written response to works and translation in Spanish.
Please contact us for a free consultation whether you need help with Spanish individual private tuition, the Spanish academic year programme, or simply general information about Spanish Film & Literature workshops or the Spanish Homestay Immersion Programmes in Spain.
Get to know this and many more artworks with Spanish Express 💃 
Want to learn about many more authors and literary movements? Join us for our Spanish Film & Literature Workshops! 📚 
We have more than 20 works available, and you will be able to choose your favourite one. 🙌 
From a selection of literary titles to a curated list of the best Hispanic films, the options are diverse, and all are perfect for improving your Spanish.  
Don't miss this opportunity, and also prepare yourself on a cultural level with our workshop. 👏  
Grab your favourite book and join our group. We are about to start the reading!  
We are waiting for you. 🙆
Ginnette Di Damaso
Spanish Express Blogger